Third Point, Silver Point and GoldenTree See Potential In Kadmon Holdings (KDMN); Bearish Session for Bristol-Myers (BMY)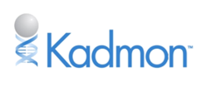 On Friday, Third Point LLC disclosed in a regulatory filing ( SC 13G  ) with the U.S. Securities and Exchange Commission (SEC) a 17% passive stake (7,611,844 shares) in Kadmon Holdings, LLC (NYSE:KDMN), while Silver Point Capital L.P. reported to the government agency ( SC 13G ) – separately – that it owns 1,969,756 shares (4.3% passive stake) of the biopharmaceutical company
GoldenTree Asset Management, LP also disclosed in a SEC filing ( SC 13D ) an 18.5% stake (8,732,576 shares) in Kadmon.
KDMN stock closed at $10.00, up $0.12 (or +1.21%) with a total volume of 82,000 shares traded on Friday
Kadmon Holdings, which discovers, develops, and commercializes small molecules and biologics to address unmet medical needs, has 44.87M Shares Outstanding, Market Capitalization (intraday) of $448.7M. KDMN stock began trading in July 27, 2016, on the New York Stock Exchange
*

Bristol-Myers Squibb Co. (NYSE:BMY) stock plunged 15.99% (or -$12.04) to $63.28 on Friday's trading session after the pharmaceutical giant said that a late-stage trial evaluating its PD-1 immune checkpoint inhibitor Opdivo as monotherapy versus investigator's choice chemotherapy in patients with newly diagnosed non-small cell lung cancer has failed to meet the primary endpoint of progression-free survival
85,945,816 shares of the company changed hands during the day, representing more than 12 times the stock's average volume (3m) of 6,822,715
Bristol-Myers recently delivered second quarter 2016 revenues of $4.9 billion, a 17% increase year over year, and non-GAAP net income of $1.2 billion, or $0.69 per share versus non-GAAP net income of $890 million, or $0.53 per share in the same period the prior year
Bristol-Myers Squibb, which discovers, develops, licenses, manufactures, markets, distributes, and sells biopharmaceutical products worldwide, has 1.67B Shares Outstanding, Market Capitalization (intraday) of $105.73B and BMY stock 52-week range is from $51.82 to $77.1 per share.
**
Disclaimer: The disclaimer is to be read and fully understood before using our site, or joining our email list. GalaxyStocks is not a registered investment adviser. This material is for informational purposes only and should not be construed as an offer or solicitation of an offer to buy or sell securities. Investors should always conduct their own due diligence with any potential investment, with independent research and other professional advice. Read full disclaimer at http://galaxystocks.com/disclaimer/