FDA Advisory Panels Back Egalet's (EGLT) Drug; Rackspace Hosting (RAX) Gets Bullish On Possible Takeover Deal

Shares of Egalet Corp. (Nasdaq:EGLT) soared more than 20% in after-hours trading Thursday as the company said that two advisory panels to the Food and Drug Administration (FDA) recommended that the government agency approve its long-acting opioid painkiller ARYMO(TM) ER (morphine sulfate) as an abuse-deterrent product by the intravenous, nasal and oral routes of abuse
For the second quarter 2016, Egalet posted net revenue of $3.45 million, a 259.4% increase year over year, and a net loss of ($23.8) million, or ($0.97) per share for the period
EGLT stock closed at $7.62 on Wednesday. The specialty pharmaceutical company had trading in its shares halted during the market's regular session Thursday
Egalet, which is focused on developing, manufacturing and commercializing innovative treatments for pain and other conditions, has 25.09M Shares Outstanding and EGLT stock one-year range is from $4.34 to $16.59 per share
*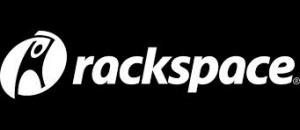 Rackspace Hosting, Inc. (NYSE:RAX) shares climbed over 18% in the extended session Thursday after The Wall Street Journal said that the cloud services provider is in advanced acquisition talks with one or more private-equity firms.
Rackspace plans to release second quarter 2016 financial results after the market close on Monday, August 8.
RAX stock finished the regular session at $26.55, up $3.39 (or +14.64%) and 3,966,910 of its shares changed hands during the day, representing a large increase in activity versus its average volume (3m) of 2,023,557
Rackspace Hosting, which operates in the managed cloud segment of the business IT market, has 125.66M Shares Outstanding, Market Capitalization (intraday) of $3.34B and RAX stock 52-week range is between $15.05 and $34.05 per share.
**
Disclaimer: The disclaimer is to be read and fully understood before using our site, or joining our email list. GalaxyStocks is not a registered investment adviser. This material is for informational purposes only and should not be construed as an offer or solicitation of an offer to buy or sell securities. Investors should always conduct their own due diligence with any potential investment, with independent research and other professional advice. Read full disclaimer at http://galaxystocks.com/disclaimer/