Yingli Green Energy (YGE) Sees Return to Profitability; Ocular Therapeutix (OCUL) Chaotic Downside Session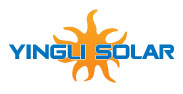 Shares of Yingli Green Energy Holding Co. Ltd. (NYSE:YGE) soared more than 38% to touch the $5.09 mark in early trade Monday after the company said that it would turn a profit in its first quarter 2016 financial results – which didn't happen since the third quarter of 2011-.
The solar panel manufacturer expects to release its earnings report on Tuesday, June 14, before the opening bell.
YGE stock is trading at $4.68, up $1.00 (or +27.04%) and 956,984 of its shares changed hands so far, representing a large increase in activity versus its average volume (3m) of 132,136
Yingli Green Energy Holding, which designs, develops, markets, manufactures, sells, and installs photovoltaic (PV) products, has 18.18M Shares Outstanding and YGE stock 52-week range is from $2.86 to $14.10 per share
*

The price of Ocular Therapeutix, Inc. (Nasdaq:OCUL) stock tumbled significantly on Monday's trading session as the company said that the primary endpoint of its late-stage trial evaluating DEXTENSA versus placebo for ocular itching associated with allergic conjunctivitis was not achieved.
OCUL stock is changing hands at $6.89, down $4.96 (or -41.86%) and 2,929,459 shares of the company were traded so far
Ocular Therapeutix, which focuses on the development and commercialization of therapies for diseases and conditions of the eye, has 24.77M Shares Outstanding and OCUL stock one-year range is between $5.07 and $29.22 per share
**
Disclaimer: The disclaimer is to be read and fully understood before using our site, or joining our email list. GalaxyStocks is not a registered investment adviser. This material is for informational purposes only and should not be construed as an offer or solicitation of an offer to buy or sell securities. Investors should always conduct their own due diligence with any potential investment, with independent research and other professional advice. Read full disclaimer at http://galaxystocks.com/disclaimer/