Kopp Bets On Superconductor Technologies (SCON); Qihoo 360 (QIHU) Just Rumors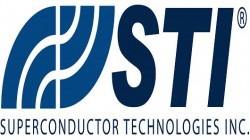 Superconductor Technologies Inc. (Nasdaq:SCON) stock surged $0.001 (or +0.50%) to $0.22 on Friday's market activity, with a total volume of 127,983 shares traded during the day.
After the closing bell, Kopp Investment Advisors, LLC disclosed in a regulatory filing ( SC 13D/A ) with the U.S. Securities and Exchange Commission (SEC) an 18.1% stake (7,367,791 shares) in the superconducting innovation company, representing a 12.95% increase in ownership versus the 6,522,714 shares reported in a SEC filing ( SC 13D/A ) on April 15, 2016 by the emerging growth investment manager.
Superconductor Technologies expects to release its first quarter 2016 earnings report on Thursday, May 12, before the market opens.
The company, which develops and commercializes high temperature superconductor (HTS) materials and related technologies, has 39.10M Shares Outstanding, Market Capitalization (intraday) of $8.60M and SCON stock one-year range is between $0.15 and $1.43 per share
*

Qihoo 360 Technology Co. Ltd. (NYSE:QIHU) said Saturday that it considers that rumors from the last couple days regarding the company's proposed privatization are untrue
QIHU stock closed at $73.42, down $0.91 (or -1.22%), and 3,916,773 of its shares exchanged hands in the last trading session
Qihoo 360 Technology, which provides Internet services to the companies in the People's Republic of China, has 123.33M Shares Outstanding, Market Capitalization (intraday) of $9.06B and QIHU stock 52-week range is from $41.64 to $76.10 per share
**
Disclaimer: The disclaimer is to be read and fully understood before using our site, or joining our email list. GalaxyStocks is not a registered investment adviser. This material is for informational purposes only and should not be construed as an offer or solicitation of an offer to buy or sell securities. Investors should always conduct their own due diligence with any potential investment, with independent research and other professional advice. Read full disclaimer at http://galaxystocks.com/disclaimer/