ACADIA Pharma (ACAD) Breathtaking Antipsychotic for Parkinson's; GW Pharma (GWPH) 5 de Mayo Fiesta?

Shares of ACADIA Pharmaceuticals Inc. (Nasdaq:ACAD) touched the $33.15 mark in intraday trading Friday, finally closing at $32.30, down $0.10 (or -0.31%)
After the closing bell, the FDA said that it has approved the company's atypical antipsychotic drug Nuplazid to treat hallucinations and delusions in people with Parkinson's disease. ACADIA shares surged in the extended session, following the announcement.
ACADIA Pharmaceuticals, a biopharmaceutical company focused on the development and commercialization of innovative medicines, has 112.64M Shares Outstanding, Market Capitalization (intraday) of $3.64B and ACAD stock 52-week range is from $16.64 to $51.99 per share
*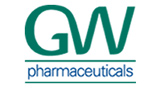 GW Pharmaceuticals plc (Nasdaq:GWPH) stock closed at $81.02, down $1.39 (or -1.69%), with a total volume of 383,856 shares traded on Friday
The biopharmaceutical company expects to report its second quarter fiscal 2016 financial results on Thursday, May 05 before the market open.
GW Pharmaceuticals, which engages in discovering, developing, and commercializing cannabinoid prescription medicines, has 21.78M Shares Outstanding, Market Capitalization (intraday) of $1.76B and GWPH stock one-year range is between $35.83 and $133.98 per share
**
Disclaimer: The disclaimer is to be read and fully understood before using our site, or joining our email list. GalaxyStocks is not a registered investment adviser. This material is for informational purposes only and should not be construed as an offer or solicitation of an offer to buy or sell securities. Investors should always conduct their own due diligence with any potential investment, with independent research and other professional advice. Read full disclaimer at http://galaxystocks.com/disclaimer/