Atara Biotherapeutics (ATRA), Merck (MRK) Ink Collaboration Deal; Maxim Group Sees Upside in GW Pharma (GWPH)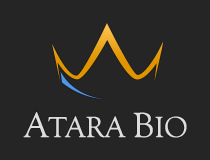 Shares of Atara Biotherapeutics, Inc. (Nasdaq:ATRA) surged more than 15% in pre-market trade Friday after the company said that it has reached a collaboration deal with pharmaceutical giant Merck & Co., Inc. (NYSE:MRK) to investigate the safety and efficacy of a combination of their respective drugs ATA129 and Keytruda in nasopharyngeal carcinoma patients.
ATRA stock closed at $18.90, up $0.45 (or +2.44%) with a total volume of 172,980 shares traded on Thursday.
Atara Biotherapeutics, which focuses on developing therapies for patients with severe and life-threatening diseases, has 29.09M shares outstanding and ATRA stock 52-week range is from $12.45 to $25.73 per share. At close on Thursday, the clinical-stage biopharmaceutical company had a market capitalization of $536.71M
*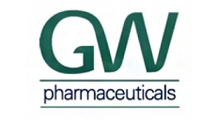 Brokerage firm Maxim Group has initiated coverage on GW Pharmaceuticals plc (Nasdaq:GWPH) shares with a Buy rating and a price target of $135.00, suggesting a potential upside of 16.56% from the stock's closing price on Thursday of $115.82
The UK-based biopharmaceutical company recently said that additional data from a late-stage study evaluating its cannabinoid Epidiolex to treat Lennox-Gastaut Syndrome (LGS) will be presented at the American Academy of Neurology Annual Meeting on April 25, 2017.
GW Pharmaceuticals, which engages in discovering, developing, and commercializing cannabinoid prescription medicines, has 25.33M shares outstanding, market capitalization (intraday) of $2.94B and GWPH stock one-year range is between $74.05 and $137.88 per share.
**
Disclaimer: The disclaimer is to be read and fully understood before using our site, or joining our email list. GalaxyStocks is not a registered investment adviser. This material is for informational purposes only and should not be construed as an offer or solicitation of an offer to buy or sell securities. Investors should always conduct their own due diligence with any potential investment, with independent research and other professional advice. Read full disclaimer at http://galaxystocks.com/disclaimer/