Ballard Power (BLDP) Climbs on $11M Fuel-Cell Deal; Analyst's Viewpoint Boosts Akari Therapeutics (AKTX)

Shares of Ballard Power Systems Inc. (Nasdaq:BLDP) are trading at 52-week high levels on Thursday as the company said that it has reached an approximately $11 million deal with Zhongshan Broad-Ocean Motor Co., Ltd. for 200 of its FCveloCity(R) fuel cell engines that will be implemented in clean energy buses and commercial vehicles for demonstrations in key cities of China.
BLDP stock is currently changing hands at $2.59, up $0.20 (or +8.61%) with a volume of 2.73M shares traded so far.
Ballard Power Systems, which engages in the development and commercialization of proton exchange membrane fuel cells worldwide, has 174.75M shares outstanding, and BLDP stock one-year range is from $1.23 to $2.61 per share.
*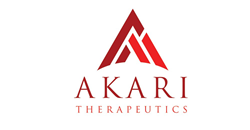 Akari Therapeutics PLC (Nasdaq:AKTX) shares soared more than 58% to touch the $18.50 mark in early trade Thursday after brokerage firm William Blair initiated the stock with an Outperform rating.
The clinical-stage biopharmaceutical company will present today at the Jefferies Complement Symposium at 2:100 PM ET.
AKTX stock is trading at $17.10, up $5.40 (or +46.15%) and 5.49M of its shares changed hands so far, representing a large increase in activity versus its average volume (3m) of 799,353 shares.
Akari Therapeutics, which focuses on the development and commercialization of therapeutics to treat rare and orphan autoimmune and inflammatory diseases, has 1.18B shares outstanding, and AKTX stock 52-week range is between $6.22 and $19.28 per share.
**
Disclaimer: The disclaimer is to be read and fully understood before using our site, or joining our email list. GalaxyStocks is not a registered investment adviser. This material is for informational purposes only and should not be construed as an offer or solicitation of an offer to buy or sell securities. Investors should always conduct their own due diligence with any potential investment, with independent research and other professional advice. Read full disclaimer at http://galaxystocks.com/disclaimer/