BlackBerry (BBRY) Posts Surprise Non-GAAP Profit; Strong Net-Income Growth for SORL Auto Parts (SORL)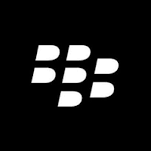 Shares of BlackBerry Ltd. (Nasdaq:BBRY) surged more than 8% in pre-market trade Fridayafter the company shocked Wall Street with a surprise non-GAAP profit and revenue numbers above expectations in its quarterly financial results.
For its fourth quarter fiscal 2017, BlackBerry posted – on non-GAAP basis –  revenue of $297 million and net income of $0.04 per share, topping the Capital IQ Consensus Estimate of ($0.00) earnings per share on revenues of $288.45 million for the period.
The mobile-native security software and services company said that it expects to deliver non-GAAP profitability and positive cash flow for the full-year fiscal 2018.
BBRY stock closed at $6.96, down $0.05 (or -0.71%) with a total volume of 9.14M shares traded on Thursday.
BlackBerry, which is dedicated to securing people, devices, processes and systems for today's enterprise, has 530.00M shares outstanding, market capitalization (intraday) of $3.68B and BBRY stock 52-week range is from $6.23 to $8.46 per share.
*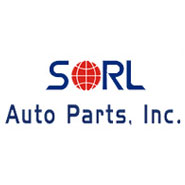 SORL Auto Parts, Inc. (Nasdaq:SORL) shares soared over 25% before the opening bell Friday as the company delivered strong quarterly growth in profits in its financial statement.
For the fourth quarter 2016, SORL Auto Parts posted sales of $82.9 million, a 45.7% increase year over year, and net income of $8.3 million, or $0.43 per diluted share, compared to net income of $5.9 million, or $0.31 per diluted share in the same period the prior year.
SORL Auto Parts also said that it is experiencing a boost in orders in the first half 2017.
SORL stock finished Thursday's trading session in positive territory by 5.50% (or +$0.17) at $3.26 and 91,730 of its shares changed hands during the day.
SORL Auto Parts, which manufactures and distributes automotive brake systems and other safety related auto parts in China, has 19.30M shares outstanding and SORL stock one-year range is between $1.50 and $5.05 per share. At close on Thursday, the company had a market capitalization of $62.93M
**
Disclaimer: The disclaimer is to be read and fully understood before using our site, or joining our email list. GalaxyStocks is not a registered investment adviser. This material is for informational purposes only and should not be construed as an offer or solicitation of an offer to buy or sell securities. Investors should always conduct their own due diligence with any potential investment, with independent research and other professional advice. Read full disclaimer at http://galaxystocks.com/disclaimer/