Prana Biotechnology (PRAN) PBT434 Prevents Neuronal Loss in Preclinical Models; Positive View on Commercial Vehicle Group (CVGI)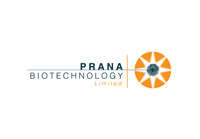 Shares of Prana Biotechnology Ltd. (Nasdaq:PRAN) soared more than 84% to touch the $4.58 mark in early trade Thursday after the company said that data from preclinical models showed that its investigational Parkinson's disease drug PBT434 has the ability to prevent neuronal loss that causes motor and cognitive dysfunction.
PRAN stock is trading at $3.34, up $0.86 (or +34.68%) and 11.24M of its shares changed hands so far, representing a large increase in activity versus its average volume (3m) of 17,368 shares.
Prana Biotechnology, which develops therapies for the treatment of Alzheimer's disease, Parkinson's disease, Huntington disease, and other neurodegenerative disorders, has 88.98M shares outstanding and PRAN stock 52-week range is from $1.52 to $6.69 per share.
*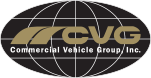 Commercial Vehicle Group, Inc. (Nasdaq:CVGI) shares climbed to near their 52-week high levels on Thursday's trading session after brokerage firm Seaport Global Securities upgraded the company's stock from a Neutral to a Buy rating and raised its price target from $5.50 to $7.00
CVGI stock is changing hands at $6.34, up $0.97 (or +18.06%) with 228,124 shares traded so far.
Commercial Vehicle Group, which designs, engineers, produces, and sells various cab related products and systems, has 30.85M shares outstanding and CVGI stock one-year range is between $2.14 and $6.50 per share.
**
Disclaimer: The disclaimer is to be read and fully understood before using our site, or joining our email list. GalaxyStocks is not a registered investment adviser. This material is for informational purposes only and should not be construed as an offer or solicitation of an offer to buy or sell securities. Investors should always conduct their own due diligence with any potential investment, with independent research and other professional advice. Read full disclaimer at http://galaxystocks.com/disclaimer/