Equity Capital Injection for Power Solutions International (PSIX); SYNNEX (SNX) Earnings Beat Forecast

Shares of Power Solutions International, Inc. (Nasdaq:PSIX) soared more than 40% in the extended session Monday after the company said that Weichai America Corp. will make a $60 million equity investment in newly issued common and preferred shares of the alternative-fuel power systems maker, adding that both companies have agreed to collaborate on different areas aiming to increase the revenue and profitability of Power Solutions.
PSIX stock closed at $6.40, up $0.07 (or +1.11%) and 75,350 of its changed handsduring the day.
Power Solutions International, which provides integrated turnkey power solutions to leading global original equipment manufacturers in the industrial and on-road markets, has 10.88M shares outstanding and PSIX stock 52-week range is from $2.76 to $20.97 per share. At close on Monday, the company had a market capitalization of $69.63M
*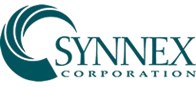 SYNNEX Corp. (NYSE:SNX) shares surged over 2% in after-hours trading Monday as the company delivered better-than-expected quarterly profit in its financial statement.
For its first quarter fiscal 2017, Synnex posted revenue of $3.52 billion, a 12.6% increase year over year, and non-GAAP net income of $73.1 million, or $1.82 per diluted share, compared to non-GAAP net income of $54.6 million, or $1.37 per diluted share in the same quarter the prior year, exceeding the Capital IQ Consensus Estimate of $1.65 earnings per share on revenues of $3.5 billion for the period.
SNX stock finished the regular session in positive territory by 1.18% (or +$1.38) at $118.32 with a total volume of 204,900 shares traded.
SYNNEX, which provides a range of distribution, logistics and integration services for the technology industry, has 39.48M shares outstanding, market capitalization (intraday) of $4.72B and and SNX stock one-year range is between $77.54 and $129.24 per share.
**
Disclaimer: The disclaimer is to be read and fully understood before using our site, or joining our email list. GalaxyStocks is not a registered investment adviser. This material is for informational purposes only and should not be construed as an offer or solicitation of an offer to buy or sell securities. Investors should always conduct their own due diligence with any potential investment, with independent research and other professional advice. Read full disclaimer at http://galaxystocks.com/disclaimer/