Perceptive Advisors Eyeing Potential in Kadmon Holdings (KDMN); DGSE Companies (DGSE) Expects to Deliver Profits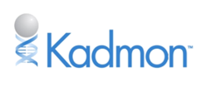 Health care focused investment management firm Perceptive Advisors, LLC disclosed after the closing bell Friday in a regulatory filing ( SC 13G ) with the Securities and Exchange Commission (SEC) a 10% passive stake (5,185,847 shares) in Kadmon Holdings Inc. (NYSE:KDMN), sending the company's stock up by more than 10% in the extended session.
KDMN stock surged 3.78% (or +$0.13) to $3.57 with a total volume of 927,710 shares traded on Friday, representing a large increase in activity versus its average volume (3m) of 116,896 shares.
Kadmon Holdings, which discovers, develops, and commercializes small molecules and biologics to address unmet medical needs, has 45.08M shares outstanding, market capitalization (intraday) of $160.93M and KDMN stock 52-week range is from $3.10 to $11.73 per share
*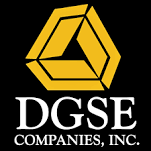 Shares of DGSE Companies, Inc. (NYSEMKT:DGSE) climbed more than 5% to touch a new 52-week high in the extended session Friday as the company said that it expects to deliver profits in its first-quarter 2017 financial results – after four years reporting red numbers at the end of every first quarter -.
DGSE stock closed at $1.52, up $0.04 (or +2.70%) and 48,861of its shares changed hands during the day.
DGSE Companies, which buys and sells jewelry, diamonds, fine watches, rare coins, precious metals and other collectibles, has 26.87M shares outstanding, market capitalization (intraday) of $40.85M and DGSE stock one-year range is between $0.46 and $1.52 per share.
**
Disclaimer: The disclaimer is to be read and fully understood before using our site, or joining our email list. GalaxyStocks is not a registered investment adviser. This material is for informational purposes only and should not be construed as an offer or solicitation of an offer to buy or sell securities. Investors should always conduct their own due diligence with any potential investment, with independent research and other professional advice. Read full disclaimer at http://galaxystocks.com/disclaimer/