Pershing Square's Decision Shakes Valeant Pharmaceuticals Intl (VRX); Ruby Tuesday (RT) Eyeing Strategic Options

Shares of Valeant Pharmaceuticals International, Inc. (NYSE:VRX) plunged more than 9% to touch a new 52-week low in the extended session Monday after Pershing Square Capital Management, L.P. – the hedge fund firm run by billionaire William Ackman – said that it has sold its investment in the Canadian pharmaceutical and medical device company to focus its efforts on other investments.
VRX stock closed at $12.11, down $0.15 (or -1.22%) and 23.95M of its shares changed hands during the day.
Valeant Pharmaceuticals International, which develops, manufactures, and markets pharmaceuticals, OTC products, and medical devices worldwide, has 341.19M shares outstanding. At close on Monday the company had a market capitalization of $4.21B and VRX stock one-year range was from $11.36 to $70.43 per share
*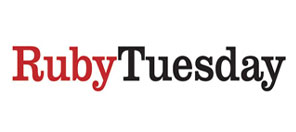 Ruby Tuesday, Inc. (NYSE:RT) shares climbed over 15% in after-hours trading Monday as the company said that it will undertake a full strategic review of all alternatives – including the sale of itself – with UBS as financial advisor, aiming to maximize shareholder value.
According to its preliminary unaudited results, Ruby Tuesday expects third quarter fiscal 2017 revenue to be approximately $225.7 million.
RT stock finished the regular session at $1.74, down $0.01 (or -0.57%) with a total volume of 456,259 shares traded.
Ruby Tuesday, which engages in the ownership, development, operation, and franchise of casual dining restaurants, has 60.57M shares outstanding, market capitalization (intraday) of $104.21M and RT stock 52-week range is between $1.69 and $5.49 per share.
**
Disclaimer: The disclaimer is to be read and fully understood before using our site, or joining our email list. GalaxyStocks is not a registered investment adviser. This material is for informational purposes only and should not be construed as an offer or solicitation of an offer to buy or sell securities. Investors should always conduct their own due diligence with any potential investment, with independent research and other professional advice. Read full disclaimer at http://galaxystocks.com/disclaimer/