PTAB's Decisions Boost ParkerVision (PRKR); Strong Revenue Growth for Biocept (BIOC)

Shares of ParkerVision, Inc. (Nasdaq:PRKR) climbed more than 45% in pre-market trade Wednesday after the company said that it now has six favorable decisions from the United States Patent Trial and Appeal Board (PTAB) relating to QUALCOMM, Inc.'s (Nasdaq:QCOM) petitions for Inter Partes Review against its patents.
PRKR closed at at $2.59, up 22.17% (or +$0.47) with a total volume of 3.85M shares traded on Tuesday, representing a large increase in activity versus its average volume (3m) of 255,060 shares.
ParkerVision, which designs, develops, and markets proprietary radio frequency (RF) technologies and products for use in wireless communication products and applications, has 13.18M shares outstanding and PRKR stock 52-week range is between $1.84 and $8.18 per share. At close on Tuesday, the company had a market capitalization of $34.35M
*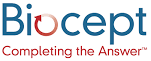 Biocept, Inc. (Nasdaq:BIOC) shares surged over 15% in after-hours trading Tuesday as the company delivered delivered a robust growth in revenue and a narrower loss in its quarterly financial results, driven by a 78% increase in billable samples.
For the fourth quarter 2016, Biocept posted revenues of $1.3 million, a 491.7% increase year over year, and net loss of ($4.2) million, or ($0.27) per share versus a net loss of ($4.6) million, or ($0.73) per share in the same period the prior year
BIOC stock finished the regular session in negative territory by 5.04% (or -$0.12) at $2.26 and 1.99M of its shares changed hands during the day.
Biocept, which develops and commercializes proprietary circulating tumor cell (CTC) and circulating tumor deoxyribonucleic acid (ctDNA) assays utilizing a standard blood sample (or liquid biopsy), has 17.50M shares outstanding, market capitalization (intraday) of $39.55M and BIOC stock one-year range is from $0.74 to $5.64 per share.
**
Disclaimer: The disclaimer is to be read and fully understood before using our site, or joining our email list. GalaxyStocks is not a registered investment adviser. This material is for informational purposes only and should not be construed as an offer or solicitation of an offer to buy or sell securities. Investors should always conduct their own due diligence with any potential investment, with independent research and other professional advice. Read full disclaimer at http://galaxystocks.com/disclaimer/