Insider Sees Potential in Bristol-Myers Squibb (BMY); Aurinia Pharma (AUPH) Gets Boost from Lupus Nephritis Trial Data

Theodore R. Samuels II, a director of Bristol-Myers Squibb Co. (NYSE:BMY), disclosed after the closing bell Wednesday in a regulatory filing ( FORM 4 ) with the U.S. Securities and Exchange Commission (SEC) that he purchased a couple days ago 12,000 shares (at an average price of $56.77 each) of the global biopharmaceutical company.
BMY stock finished the regular session in positive territory by 0.83% (or +$0.47) at $57.18 with a total volume of 13.35M shares traded.
Bristol-Myers Squibb, which discovers, develops, licenses, manufactures, markets, and distributes biopharmaceutical products, has 1.67B shares outstanding, market capitalization (intraday) of $95.65B and BMY stock 52-week range is from $46.01 to $77.12 per share.
*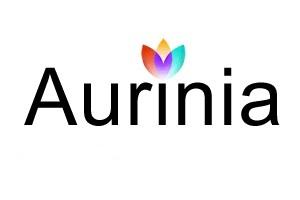 Shares of Aurinia Pharmaceuticals Inc. (Nasdaq:AUPH) climbed more than 40% to near their 52-week high levels in the extended session Wednesday after the company said that a Phase IIb trial of its investigational drug voclosporin in lupus nephritis met its 48-week complete and partial remission endpoints.
According to the clinical stage biopharmaceutical company, the study results showed that the addition of voclosporin – in both low and high doses – to standard of care of mycophenolate mofetil is superior to standard of care alone in achieving complete remission in patients with active lupus nephritis – a type of kidney inflammation.
AUPH stock closed at $3.71, up $0.15 (or +4.21%) and 4.52M of its shares changed hands during the day, representing a large increase in activity vesus its average volume (3m) of 1.77M shares
Aurinia Pharmaceuticals, which engages in the development of a therapeutic drug to treat autoimmune diseases, has 52.81M shares outstanding. At close on Wednesday, the company had a market capitalization of $191.33M and AUPH stock one-year range was between $1.74 and $5.69 per share.
**
Disclaimer: The disclaimer is to be read and fully understood before using our site, or joining our email list. GalaxyStocks is not a registered investment adviser. This material is for informational purposes only and should not be construed as an offer or solicitation of an offer to buy or sell securities. Investors should always conduct their own due diligence with any potential investment, with independent research and other professional advice. Read full disclaimer at http://galaxystocks.com/disclaimer/