Hain Celestial (HAIN) Reveals SEC Subpoena; Raging Capital Sees Attractive Opportunity in Rentech (RTK)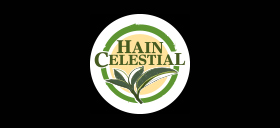 Shares of Hain Celestial Group Inc. (Nasdaq:HAIN) plunged more than 3.5% in the extended session Friday after the company disclosed in a regulatory filing ( NT 10-Q ) with the U.S. Securities and Exchange Commission (SEC) that it will delay its quarterly earnings report for the period ended December 31, 2016 due to an accounting review, also indicating that it has received a subpoena from the government agency which is seeking relevant documents related to its accounting practices.
HAIN stock closed at $38.53, with a total volume of 1.08M shares traded on Friday.
Hain Celestial Group, which manufactures, markets, distributes, and sells organic and natural products, has 103.45M shares outstanding, market capitalization (intraday) of $3.99B and HAIN stock 52-week range is from $34.04 to $56.99 per share.
*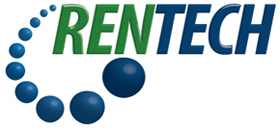 Raging Capital Management, LLC reported in a SEC filing ( SC 13D ) a 15.9% stake (3,686,727 shares) in Rentech, Inc. (Nasdaq:RTK). The Princeton, New Jersey-based hedge fund firm believes that the company's stock is significantly undervalued and represents an attractive investment opportunity.
RTK stock finished Friday's trading session in positive territory by 4.87% (or +$0.11) at $2.37 and 82,957 of its shares changed hands during the day.
Rentech, which provides wood fiber processing services, wood chips, and wood pellets, has 23.19M shares outstanding, market capitalization (intraday) of $54.96M and RTK stock one-year range is between $1.42 and $4.15 per share.
**
Disclaimer: The disclaimer is to be read and fully understood before using our site, or joining our email list. GalaxyStocks is not a registered investment adviser. This material is for informational purposes only and should not be construed as an offer or solicitation of an offer to buy or sell securities. Investors should always conduct their own due diligence with any potential investment, with independent research and other professional advice. Read full disclaimer at http://galaxystocks.com/disclaimer/