TRACON Pharmaceuticals (TCON) Drops on Trial Data; Societe Generale Ups View on Bombardier (BDRBF)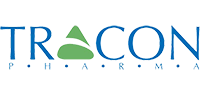 Shares of TRACON Pharmaceuticals Inc. (Nasdaq:TCON) fell more than 8% in the extended session Thursday after the company said that data from a Phase 2 study showed that a combination of its endoglin antibody TRC105 with Avastin (bevacizumab) did not perform significantly better than Avastin alone for progression-free survival in patients with recurrent glioblastoma.
TCON stock closed at $4.85, down $0.05 (-1.02%) with a total volume of 51,178 shares traded during the day.
TRACON Pharmaceuticals, which develops targeted therapies for cancer, ophthalmic and fibrotic diseases, has 13.07M shares outstanding and TCON stock 52-week range is between $4.00 and $7.90 per share. At close on Friday, the biopharmaceutical company a market capitalization of $78.82M
*

Analysts at Societe Generale upgraded Bombardier, Inc. (OTCMKTS:BDRBF) shares from a Sell to a Hold rating.
The Government of Canada said a couple days ago that it will provide Bombardier $372.5 million in loans over four years to fund research and development for the company's Global 7000 and CSeries aircraft projects.
BDRBF stock finished at $1.95 and 49,316 of its shares changed hands on Thursday.
Bombardier, which manufactures and sells transportation equipment worldwide, has 1.91B shares outstanding, market capitalization (intraday) of $4.43B and BDRBF stock one-year range is from $0.55 to $2.12 per share
**
Disclaimer: The disclaimer is to be read and fully understood before using our site, or joining our email list. GalaxyStocks is not a registered investment adviser. This material is for informational purposes only and should not be construed as an offer or solicitation of an offer to buy or sell securities. Investors should always conduct their own due diligence with any potential investment, with independent research and other professional advice. Read full disclaimer at http://galaxystocks.com/disclaimer/