Strong Profit Growth for Sky Solar Holdings (SKYS); Aqua Metals (AQMS), Johnson Controls (JCI) Ink Battery Recycling Tech Pact

Sky Solar Holdings Ltd. (Nasdaq:SKYS) shares soared more than 50% in pre-market trade Thursday after the independent power producer delivered strong growth performance in its quarterly financial results.
For the third quarter 2016, Sky Solar posted revenue of $23.4 million, a 93.4% increase year over year, and net income of $14.2 million, or $0.04 per diluted share versus a a net loss of ($5.6) million, or ($0.01) per share in the same period the prior year.
SKYS stock closed at $1.79, down 2.63% (or -$0.05) with 31,920 shares traded on Wednesday.
Sky Solar Holdings, which develops, owns and operates solar parks, has 48.75M shares outstanding, market capitalization (intraday) of $87.35M and SKYS stock 52-week range is between $1.12 and $6.52 per share.
*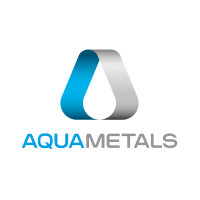 Aqua Metals Inc. (Nasdaq:AQMS) said before the opening-bell Thursday that U.S. giant Johnson Controls International plc (NYSE:JCI) is taking approximately 5% in the company as part of a battery recycling technology deal covering North America, China and Europe.
According to Aqua Metals, the agreement also calls – among other things – for Johnson Controls to buy AquaRefined metals produced from its facilities and to supply the company with batteries to recycle as a service.
Shares of Aqua Metals climbed over 18% to near their 52 week high levels, following the announcement.
AQMS stock finished Wednesday's trading session at $11.39, up 5.66% (or +$0.61)
Aqua Metals, which engages in the business of recycling lead, has 17.88M shares outstanding, market capitalization (intraday) of $204.00M and AQMS stock one-year range is from $4.60 to $14.34 per share.
**
Disclaimer: The disclaimer is to be read and fully understood before using our site, or joining our email list. GalaxyStocks is not a registered investment adviser. This material is for informational purposes only and should not be construed as an offer or solicitation of an offer to buy or sell securities. Investors should always conduct their own due diligence with any potential investment, with independent research and other professional advice. Read full disclaimer at http://galaxystocks.com/disclaimer/