Cannabinoids' Potential Boosts GW Pharmaceuticals (GWPH); UBS Eyeing Opportunity in Pacific Biosciences (PACB)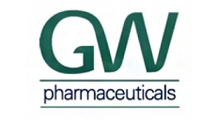 Shares of GW Pharmaceuticals plc (Nasdaq:GWPH) climbed to touch the $125.02 mark in early trade Tuesday after the company delivered a narrower loss in its quarterly financial results and said that data from a Phase 2 proof-of-concept trial showed that the addition of a combination of tetrahydrocannabinol (THC) and cannabidiol (CBD) to patients with recurrent glioblastoma multiform produced relevant improvements in survival versus placebo.
For its first quarter fiscal 2017, the UK-based biopharmaceutical company posted revenue of £2.06 million, a 42.7% decrease year-over-year, and a loss of (£15.6) million versus a loss of (£17.7) million in the same period the prior year.
GWPH stock closed at $123.09, up $2.33 (or +1.93%) with a total volume of 686,669 shares traded during the day.
GW Pharmaceuticals, which engages in discovering, developing, and commercializing cannabinoid prescription medicines, has 25.17M shares outstanding, market capitalization (intraday) of $3.04B and GWPH stock 52-week range is from $35.83 to $137.88 per share.
*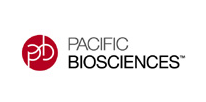 After the closing bell Tuesday, Swiss financial services giant UBS Group AG (NYSE:UBS) disclosed in a regulatory filing ( SC 13G ) with the U.S. Securities and Exchange Commission (SEC) a 6.29% passive stake (5,825,792 shares) in Pacific Biosciences of California, Inc. (Nasdaq:PACB).
Pacific Biosciences reported last week in its financial results fourth-quarter 2016 revenue of $25.7 million and a net loss of ($19.0) million for the period.
PACB stock finished the regular session in positive territory by 3.03% (or +$0.14) at $4.76 and 1.18M of its shares changed hands on Tuesday.
Pacific Biosciences of California, which offers sequencing systems to help scientists resolve genetically complex problems, has 92.60M shares outstanding, market capitalization (intraday) of $426.24M and PACB stock one-year range is between $3.76 and $10.75 per share.
**
Disclaimer: The disclaimer is to be read and fully understood before using our site, or joining our email list. GalaxyStocks is not a registered investment adviser. This material is for informational purposes only and should not be construed as an offer or solicitation of an offer to buy or sell securities. Investors should always conduct their own due diligence with any potential investment, with independent research and other professional advice. Read full disclaimer at http://galaxystocks.com/disclaimer/