Go-Ahead Recommendation for Galena Biopharma's (GALE) Breast Cancer Drug Combo Trials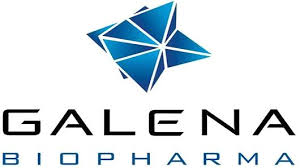 Shares of Galena Biopharma, Inc. (Nasdaq:GALE) soared more than 100% to touch the $2.41 mark in early trade Monday after the company said that a Data Safety Monitoring Board recommended the continuation of two clinical trials evaluating its HER2-directed cancer immunotherapy NeuVax (nelipepimut-S) in combination with trastuzumab in breast cancer patients.
Separately, analysts at FBR & Co. downgraded Galena Biopharma from an Outperform to a Market Perform rating and reduced their price target for the stock from $11.00 to $4.00
GALE stock is trading at $1.77, up $0.57 (or +47.49%) and 16.28M of its shares changed hands so far, representing a large increase in activity versus its average volume (3m) of 1,299,278 shares.
Galena Biopharma, which focuses on developing and commercializing oncology therapeutics, has 10.85M shares outstanding and GALE stock 52-week range is from $1.02 to $49.80 per share.
**
Disclaimer: The disclaimer is to be read and fully understood before using our site, or joining our email list. GalaxyStocks is not a registered investment adviser. This material is for informational purposes only and should not be construed as an offer or solicitation of an offer to buy or sell securities. Investors should always conduct their own due diligence with any potential investment, with independent research and other professional advice. Read full disclaimer at http://galaxystocks.com/disclaimer/