Buyout-Talks Rumors Boost Mead Johnson Nutrition (MJN); Facebook (FB) Surprises Wall Street Again

Shares of Mead Johnson Nutrition Co. (NYSE:MJN) soared over 15% in after-hours trading Wednesday, following a report from The Wall Street Journal indicating that household products giant Reckitt Benckiser Reckitt Benckiser Group PLC (LON:RB) is in talks to acquire the pediatric nutrition company – citing people familiar with the matter -.
A week ago, Mead Johnson delivered in its financial results fourth-quarter 2016 net sales of $901.6 million and non-GAAP earnings per share of $0.78 for the period
MJN stock finished the regular session in negative territory by 1.36% (or -$0.96) at $69.50 with a total volume of 2.21M shares traded.
Mead Johnson Nutrition, which manufactures, distributes, and sells infant formulas, children's nutrition, and other nutritional products, has 183.40M shares outstanding and MJN stock 52-week range is between $66.66 and $94.40 per share. At close on Wednesday, the company had a market capitalization of $12.84B.
*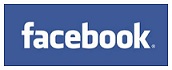 Facebook Inc. (Nasdaq:FB) shares surged to touch an all-time high in the extended session Wednesday after the social networking company delivered in its quarterly financial results profit and revenue numbers that exceeded Wall Street analysts' expectations.
For the fourth quarter 2016, Facebook posted revenue of $8.81 billion, a 53% increase year over year, and non-GAAP net income of $4.15 billon, or $1.41 per diluted share, compared to non-GAAP net income of $2.27 billion, or $0.79 per diluted share in the same querter the prior year, topping the Capital IQ Consensus Estimate of $1.31 earnings per share on revenues of $8.49 billion for the period.
FB stock closed at $133.23, up $2.91 (or +2.23%) and 50.14M of its shares changed hands during the day.
Facebook, engaged in developing products that enables users to connect and share through mobile devices and personal computers, has 2.34B shares outstanding, market capitalization (intraday) of $383.99B and FB stock one-year range is from $96.82 to $133.50 per share.
**
Disclaimer: The disclaimer is to be read and fully understood before using our site, or joining our email list. GalaxyStocks is not a registered investment adviser. This material is for informational purposes only and should not be construed as an offer or solicitation of an offer to buy or sell securities. Investors should always conduct their own due diligence with any potential investment, with independent research and other professional advice. Read full disclaimer at http://galaxystocks.com/disclaimer/