FDA Green Lights BIOLASE's (BIOL) Diode Laser System; Intrigue Around Globus Maritime (GLBS)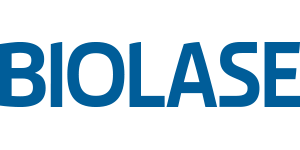 Shares of BIOLASE, Inc. (Nasdaq:BIOL) climbed more than 15% in pre-market trading Monday after the company said that the U.S. Food and Drug Administration (FDA) gave green light – 510(k) clearance – to its Epic Pro(TM) dental diode laser system for commercial distribution.
According to the medical device company, Epic Pro's worldwide launch is now underway with systems available for delivery in the U.S. and select international markets.
BIOL stock closed at $1.47, down $0.01 (or -0.68%) on Friday.
BIOLASE, which develops, manufactures, markets, and sells laser systems in dentistry and medicine, has 67.57M shares outstanding and BIOL stock 52-week range is between $0.75 and $1.98 per share. At close on Friday, the company had a market capitalization of $99.32M
*

Globus Maritime Ltd. (Nasdaq:GLBS) stock soared $2.34 (or +31.79%) to $9.70 on Friday's trading session and continued its upward trajectory surging over 8% in pre-market trade Monday on no particular news from the drybulk shipping company that may explain this movement in the stock.
Globus recently said that its previously-announced private placement deal will not occur as planned.
Globus Maritime, which provides marine transportation services worldwide, has 2.60M shares outstanding, market capitalization (intraday) of $25.49M and GLBS stock one-year range is from $0.07 to $23.60 per share.
**
Disclaimer: The disclaimer is to be read and fully understood before using our site, or joining our email list. GalaxyStocks is not a registered investment adviser. This material is for informational purposes only and should not be construed as an offer or solicitation of an offer to buy or sell securities. Investors should always conduct their own due diligence with any potential investment, with independent research and other professional advice. Read full disclaimer at http://galaxystocks.com/disclaimer/