Palo Alto Investors Eyeing Opportunity in Clovis Oncology (CLVS); Pandora Media (P) Lifts Outlook

Clovis Oncology Inc. (Nasdaq:CLVS) shares climbed to touch a new 52-week high of $54.38 in intraday trading Thursday, finally closing at $53.49, up $4.16 (or +8.43%) with a total volume of 3.46M shares traded.
After the closing bell, hedge fund Palo Alto Investors, LLC disclosed in a regulatory filing ( SC 13G/A ) with the U.S. Securities and Exchange Commission (SEC) a 9.86% passive stake (3,804,088 shares) in the biopharmaceutical company.
Clovis Oncology, which focuses on acquiring, developing, and commercializing anti-cancer agents, has 44.33M shares outstanding, market capitalization (intraday) of $2.33B and CLVS stock one-year range is now from $48.25 to $54.38 per share.
*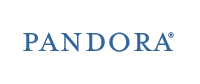 Shares of Pandora Media Inc. (NYSE:P) surged more than 7% in after-hours trading Thursday as the company said that, due to strong advertising performance, now expects – for the fourth quarter 2016 – revenue to exceed its previously reported guidance range of $362 million to $374 million and an improvement from its prior adjusted EBITDA guidance of a loss of between ($51) million and ($39) million.
Wall Street analysts are expecting Pandora to post revenue of $368.22 million for the period.
P stock closed the regular session in positive territory by 0.93% (or +$0.11) at $12.00
Pandora Media, which provides Internet music streaming services, has 224.97M shares outstanding, market capitalization (intraday) of $2.72B and P stock 52-week range is between $7.10 and $14.98 per share.
**
Disclaimer: The disclaimer is to be read and fully understood before using our site, or joining our email list. GalaxyStocks is not a registered investment adviser. This material is for informational purposes only and should not be construed as an offer or solicitation of an offer to buy or sell securities. Investors should always conduct their own due diligence with any potential investment, with independent research and other professional advice. Read full disclaimer at http://galaxystocks.com/disclaimer/