Bullish Reaction for Biocept (BIOC); Ichor Holdings (ICHR) Sees Revenue Above Wall Street View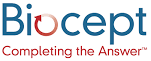 Shares of Biocept Inc. (Nasdaq:BIOC) soared 77.45% (or +$0.79 ) to close at $1.81 on Tuesday and continued the upward path in after-hours trade, gaining over 20% in the extended session as the company said it has reached an in-network provider agreement with Blue Cross Blue Shield of Texas.
Including this deal with the largest provider of health benefits in Texas, about 185 million of members have in-network access to Biocept's liquid biopsy tests – according to the molecular diagnostics company -.
Biocept, which develops and commercializes proprietary circulating tumor cell (CTC) and circulating tumor deoxyribonucleic acid (ctDNA) assays utilizing a standard blood sample (or liquid biopsy), has 17.50M shares outstanding and BIOC stock 52-week range is between $0.74 and $5.64 per share. At close on Tuesday, the company had a market capitalization of $31.67M.
*

Ichor Holdings Ltd. (Nasdaq:ICHR) shares climbed more than 12% to touch a new lifetime high in after-hours trading Tuesday as the company delivered in its preliminary quarterly financial results sales numbers above Wall Street analysts' projections.
Ichor expects fourth quarter fiscal 2016 sales of about $131 million, topping the Capital IQ Consensus Estimate of $117.90 million in revenue for the period.
ICHR stock finished the regular session in negative territory by 4.29% (or -$0.60) at $13.40 with a total volume of 168,190 shares traded.
Ichor Holdings, which engages in the design, engineering, and manufacture of fluid delivery subsystems for semiconductor capital equipment, has 23.73M shares outstanding, market capitalization (intraday) of $339.80M and ICHR stock range – since its debut as a public company on December 9 last year – is from $9.76 to $14.25 per share.
**
Disclaimer: The disclaimer is to be read and fully understood before using our site, or joining our email list. GalaxyStocks is not a registered investment adviser. This material is for informational purposes only and should not be construed as an offer or solicitation of an offer to buy or sell securities. Investors should always conduct their own due diligence with any potential investment, with independent research and other professional advice. Read full disclaimer at http://galaxystocks.com/disclaimer/