Stage Stores (SSI) Lowers Profit Outlook; Ionis Pharmaceuticals (IONS) Sees Significant Financial Growth

Shares of Stage Stores, Inc. (NYSE:SSI) slumped more than 6% to touch a new 52-week low in after-hours trading Friday as the company lowered its earnings outlook, citing a decline in holiday comparable sales.
For the fourth quarter fiscal 2016, Stage Stores said that it now expects earnings per diluted share (EPS) in the range of $0.20 to $0.35, compared to the previously reported EPS guidance range of $0.65 to $0.90. Analysts at Wall Street were expecting earnings per share of $0.74 for the period.
SSI stock closed at $4.00, down $0.11 (or -2.79%) with a total volume of 817,734 shares traded during the day.
Stage Stores, which operates as a specialty department store retailer in small and mid-sized towns and communities in the U.S., has 27.17M shares outstanding, market capitalization (intraday) of $108.68M and SSI stock one-year range is from $4.00 to $9.00 per share.
*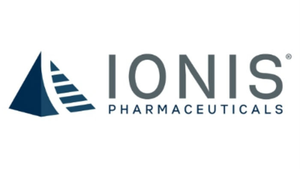 Ionis Pharmaceuticals Inc. (Nasdaq:IONS) shares surged 1.57% (or +$0.74) to $47.83 on Friday after the company and its subsidary Akcea Therapeutics announced a collaboration and option deal – valued at significantly more than $1 billion – with Swiss-based pharma giant Novartis AG (NYSE:NVS) to license two investigational antisense therapies – AKCEA-APO(a)-LRx and AKCEA-APOCIII-LRx – that have the potential to lower levels of lipoproteins Lp(a) and ApoCIII in the blood, thereby reducing the risk of certain cardiovascular diseases.
Ionis said after the closing-bell that it sees ending 2016 with pro forma net operating income ranging from low to mid $20 million, representing a significant growth as compared to its original outlook of a pro forma net operating loss in the low $60 million range.
Ionis Pharmaceuticals, a RNA-targeted drug discovery and development company, has 121.20M shares outstanding, market capitalization (intraday) of $5.62B and IONS stock one-year range is between $19.59 and $59.04 per share.
**
Disclaimer: The disclaimer is to be read and fully understood before using our site, or joining our email list. GalaxyStocks is not a registered investment adviser. This material is for informational purposes only and should not be construed as an offer or solicitation of an offer to buy or sell securities. Investors should always conduct their own due diligence with any potential investment, with independent research and other professional advice. Read full disclaimer at http://galaxystocks.com/disclaimer/