FDA Meeting Outcome Boosts Stemline Therapeutics (STML); Momenta Pharma (MNTA) Inks Potential Over-Half-billion-dollar Deal with CSL (CSLLY)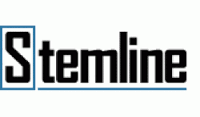 Stemline Therapeutics, Inc. (Nasdaq:STML) shares soared over 25% to near their 52-week high levels in after-hours trading Thursday as the clinical-stage biopharmaceutical company said that it has reached an agreement with the U.S. Food and Drug Administration (FDA) – following a meeting with the government agency – on the registration pathway to obtain full approval for its investigational drug SL-401 in blastic plasmacytoid dendritic cell neoplasm, a highly aggressive form of leukemia.
STML stock finished the regular sesison in negative territory by 4.62% (or -$0.55) at $11.35 with a total volume of 76,458 shares traded.
Stemline Therapeutics, which focuses on the discovery, acquisition, development, and commercialization of proprietary oncology therapeutics, has 19.16M shares outstanding, market capitalization (intraday) of $227.99M and STML stock one-year range is between $3.88 and $14.60 per share.
*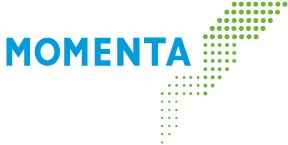 Shares of Momenta Pharmaceuticals, Inc. (Nasdaq:MNTA) climbed more than 5% to touch a new 52-week high in the extended session Thursday after the company said it has reached a worldwide licensing deal with CSL Ltd. (OTCMKTS:CSLLY) – a global biotherapeutics company – for the development and commercialization of Fc multimer proteins, including Momenta's M230.
The deal calls, among other things, for CSL to pay Momenta $50 million upfront and up to $550 million based on the achievement of pre-determined product milestones. The two companies also intend to collaborate in the development of additional Fc multimer proteins that may originate from their respective research programs.
MNTA stock closed at $15.50, down $0.23 (or -1.43%) and 395,043 of its shares changed hands during the day.
Momenta Pharmaceuticals, which focuses on developing generic versions of complex drugs, biosimilars, and novel therapeutics for oncology and autoimmune diseases, has 71.23M shares outstanding. At close on Thursday, the biotechnology company had a market capitalization of $1.10B and MNTA stock one-year range was from $7.86 to $15.90 per share.
**
Disclaimer: The disclaimer is to be read and fully understood before using our site, or joining our email list. GalaxyStocks is not a registered investment adviser. This material is for informational purposes only and should not be construed as an offer or solicitation of an offer to buy or sell securities. Investors should always conduct their own due diligence with any potential investment, with independent research and other professional advice. Read full disclaimer at http://galaxystocks.com/disclaimer/