Aeterna Zentaris (AEZS) Crashes on Disappointing Trial Outcome; GoPro (GPRO) to Re-launch Karma Drone

Shares of Aeterna Zentaris Inc. (Nasdaq:AEZS) plummeted more than 30% to touch a new 52-week low in the extended session Wednesday after the company announced that the confirmatory late-stage clinical trial evaluating Macrilen (macimorelin) failed to meet its objective.
According to the specialty biopharmaceutical company, macimorelin did not achieve equivalence to the insulin tolerance test – used as a comparator – as a means of diagnosing growth hormone deficiency in adults.
AEZS stock closed at $3.65, up $0.15 (or +4.29%) and 346,171 of its shares changed hands during the day.
Aeterna Zentaris, which engages in developing and commercializing novel treatments in oncology, endocrinology, and women's health, has 11.67M shares outstanding. At close on Wednesday, the company had a market capitalization of $41.12M and AEZS stock one-year range was between $2.60 and $5.59 per share.
*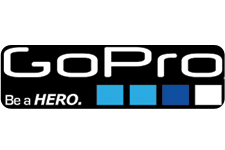 GoPro, Inc. (Nasdaq:GPRO) stock finished in positive territory by 2.85% (or +$0.25) at $9.02, with a total volume of 3.64M shares traded on Wednesday.
After the closing-bell, the company said it will re-launch its Karma drone – which is being showcased at the Consumer Electronics Show (CES) 2017 in Las Vegas – this year. A couple months ago, GoPro recalled roughly 2,500 Karma drones after some units 'lost power' during operation.
GoPro, which develops and sells mountable and wearable cameras and accessories, has 103.97M shares outstanding, market capitalization (intraday) of $1.27B and CBAY stock 52-week range is from $8.54 to $19.00 per share.
**
Disclaimer: The disclaimer is to be read and fully understood before using our site, or joining our email list. GalaxyStocks is not a registered investment adviser. This material is for informational purposes only and should not be construed as an offer or solicitation of an offer to buy or sell securities. Investors should always conduct their own due diligence with any potential investment, with independent research and other professional advice. Read full disclaimer at http://galaxystocks.com/disclaimer/