CymaBay Therapeutics (CBAY) Inks Mega-Deal with Kowa; Agile Therapeutics (AGRX) Collapses In After-Hours Trading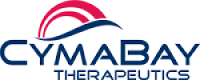 Shares of CymaBay Therapeutics Inc. (Nasdaq:CBAY) soared more than 35% in after-hours trading Tuesday as the company said it has reached a licensing deal with Kowa Pharmaceuticals America, Inc. – a subsidiary of multinational Kowa Company, Ltd. – for the development and commercialization of its anti-inflammatory uricosuric drug arhalofenate – a potential gout treatment – in the U.S. (CymaBay retains full rights for arhalofenate for the rest of the world.)
The deal calls for Kowa to pay CymaBay $15 million upfront and up to $190 million based on the achievement of pre-determined product milestones.
CBAY stock closed at $1.90, up $0.17 (or +9.83%) with a total volume of 437,282 shares traded.
CymaBay Therapeutics, which focuses on developing therapies to treat metabolic diseases, has 23.45M shares outstanding, market capitalization (intraday) of $44.04M and CBAY stock 52-week range is between $0.82 and $3.04 per share
*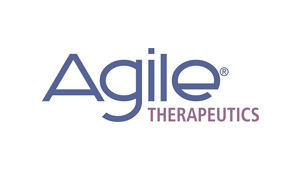 Agile Therapeutics, Inc. (Nasdaq:AGRX) shares slumped more than 60% to touch a new 52-week low in the extended session Tuesday even after the company released positive top-line data from a late-stage study evaluating its hormonal contraceptive patch Twirla in healthy women.
According to Agile Therapeutics, Twirla was generally well tolerated and had an overall safety profile. The women's health specialty pharmaceutical company plans to resubmit its marketing application for Twirla to the U.S. Food and Drug Administration (FDA) on the basis of the Phase 3 SECURE clinical trial results in the first half of 2017 and expects to address the government-agency's 2013 complete response letter.
AGRX stock finished the regular session in negative territory by 12.28% (or -$0.70) at $5.00 and 2.33M of its shares changed hands during the day, representing a large increase in activity versus its average volume (3m) of 91,571 shares
Agile Therapeutics, which focuses on the development and commercialization of prescription contraceptive products for women, has 28.76M shares outstanding. At close on Tuesday, the company had a market capitalization of $143.79M and AGRX stock one-year range was from $4.46 to $5.81per share
**
Disclaimer: The disclaimer is to be read and fully understood before using our site, or joining our email list. GalaxyStocks is not a registered investment adviser. This material is for informational purposes only and should not be construed as an offer or solicitation of an offer to buy or sell securities. Investors should always conduct their own due diligence with any potential investment, with independent research and other professional advice. Read full disclaimer at http://galaxystocks.com/disclaimer/