Bullish Session for Synergy Pharmaceuticals (SGYP); Upside Visualized in Zynga (ZNGA)

Synergy Pharmaceuticals Inc. (Nasdaq:SGYP) stock had a strong run-up of 21.73% on Friday as the company said that its plecanatide – on different doses – met the primary endpoint of efficacy and safety in the second late-stage study on irritable bowel syndrome patients with constipation.
Following positive study data on plecanatide, brokerage firm Rodman & Renshaw reiterated a Buy rating while boosting its price target on shares of the biopharmaceutical company from $16.00 to $17.00, representing a potential upside of 194.62% from the stock's closing price on Friday of $5.77.
Synergy Pharmaceuticals, which is focused on the development and commercialization of novel gastrointestinal (GI) therapies, has 179.95M shares outstanding, market capitalization (intraday) of $1.04B and SGYP stock 52-week range is from $2.50 to $6.29 per share.
*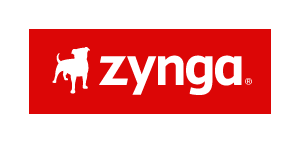 Analysts at Mizuho initiated coverage on Zynga Inc. (Nasdaq:ZNGA) shares with a Buy rating and a price target of $3.50
ZNGA stock finished Friday's trading session n positive territory by 1.17% (or +$0.03) at $2.59 with a total volume of 10.79M shares traded.
Zynga, which develops, markets, and operates social games as live services played on the Internet, social networking sites, and mobile platforms, has 772.57M shares outstanding, market capitalization (intraday) of $2.31B and ZNGA stock one-year range is between $1.78 and $3.08 per share.
**
Disclaimer: The disclaimer is to be read and fully understood before using our site, or joining our email list. GalaxyStocks is not a registered investment adviser. This material is for informational purposes only and should not be construed as an offer or solicitation of an offer to buy or sell securities. Investors should always conduct their own due diligence with any potential investment, with independent research and other professional advice. Read full disclaimer at http://galaxystocks.com/disclaimer/