Non-dilutive Funding Boosts XOMA Corp (XOMA); Micron Technology (MU) Surpasses Wall Street's Forecast

XOMA Corp. (Nasdaq:XOMA) shares climbed more than 20% in the after-hours trading Wednesday as the company said that it sold its rights under two license deals to HealthCare Royalty Partners for an $18 million upfront payment and up to $4 million upon achievement of pre-determined milestones.
According to the development stage biotechnology company, it plans to focus on advancing XOMA 358 and will cut 57 positions to significantly reduce its operating costs.
XOMA stock finished the regular session in negative territory by 3.00% (or -$0.17) at $5.50 with a total volume of 41,390 shares traded.
XOMA Corp., which discovers, develops, and commercializes antibody-based therapeutics, has 6.05M shares outstanding and XOMA stock 52-week range is – reflecting a 1-for-20 reverse stock split – between $4.70 and $28.20 per share. At close on Wednesday, the company had a market capitalization of $33.26M
*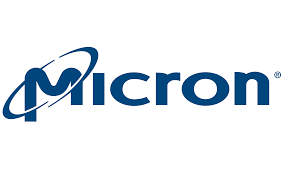 Shares of Micron Technology, Inc. (Nasdaq:MU) surged over 9% to touch a new 52-week high in the extended session Wednesday after the company delivered in its quarterly financial results profit and revenue numbers that exceeded Wall Street analysts' expectations.
For its first quarter fiscal 2017, Micron posted revenues of $3.97 billion, a 18.5% increase year over year, and non-GAAP net income of $335 million, or $0.32 per diluted share, compared to non-GAAP net income of $299 million, or $0.29 per diluted share in the same quarter the prior year, topping the Capital IQ Consensus Estimate of $0.29 earnings per share on revenues of $3.94 billion for the period.
MU stock closed at $20.58, down $0.07 (or -0.34%) and 32.03M of its shares changed hands during the day.
Micron Technology, which provides semiconductor systems worldwide, has 1.04B shares outstanding, market capitalization (intraday) of $21.80B and MU stock one-year range is from $9.31 to $21.00 per share.
**
Disclaimer: The disclaimer is to be read and fully understood before using our site, or joining our email list. GalaxyStocks is not a registered investment adviser. This material is for informational purposes only and should not be construed as an offer or solicitation of an offer to buy or sell securities. Investors should always conduct their own due diligence with any potential investment, with independent research and other professional advice. Read full disclaimer at http://galaxystocks.com/disclaimer/