JAKKS Pacific (JAKK) Lowers Outlook; Ophthotech (OPHT) Takes Upward Bounce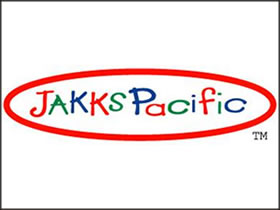 JAKKS Pacific, Inc. (Nasdaq:JAKK) said after the closing-bell Friday it has lowered its outlook for 2016 – citing a decline in sales of certain product lines -, sending its stock down by more than 7% in the extended session.
For the full-year 2016, JAKKS Pacific now expects net sales of about $700 million – 7% lower than its previously reported guidance – and earnings to be in the range of approximately $0.01 to $0.05 per diluted share, compared to net sales of $745.7 million and earnings of $0.71 per diluted share in 2015. Analysts were expecting the company to post earnings of $0.55 per share for the period.
JAKK stock closed at $7.05 and 253,857 of its shares changed hamds during the day.
JAKKS Pacific, which designs, manufactures and markets toys and consumer products sold throughout the world, has 20.00M shares outstanding. At close on Friday, the company had a market capitalization of 139.04M and JAKK stock 52-week range was between $6.17 and $9.75 per share
*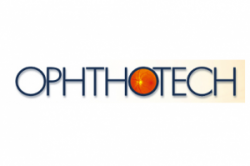 Shares of Ophthotech Corp. (Nasdaq:OPHT) finished Friday's trading session in positive territory by 6.79% (or +0.33) at $5.19 with a total volume of 9.74M shares traded.
The biopharmaceutical company disclosed in a regulatory filing ( FORM 8-K ) with the U.S. Securities and Exchange Commission (SEC) that, after its Fovista combined with Lucentis failed to show any significant results for treating wet age-related macular degeneration versus treating with Lucentis alone, it has decided to substantially cut its workforce – about 125 to 135 employees -, reducing the workforce to between 20 and 30 staff to focus on an updated business plan.
Ophthotech, which specializes in the development of novel therapeutics to treat back of the eye diseases, has 35.70M shares outstanding, market capitalization (intraday) of $185.27M and OPHT stock one-year range is from $4.53 to $80.00 per share.
**
Disclaimer: The disclaimer is to be read and fully understood before using our site, or joining our email list. GalaxyStocks is not a registered investment adviser. This material is for informational purposes only and should not be construed as an offer or solicitation of an offer to buy or sell securities. Investors should always conduct their own due diligence with any potential investment, with independent research and other professional advice. Read full disclaimer at http://galaxystocks.com/disclaimer/