Potential Type 2 Diabetes Drug Boosts vTv Therapeutics (VTVT); Pier 1 Imports (PIR) Profit Exceeds Forecast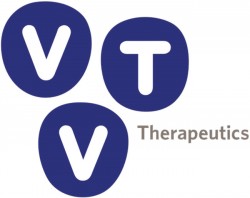 vTv Therapeutics Inc. (Nasdaq:VTVT) shares surged more than 10% in the extended session Wednesday after the clinical-stage biopharmaceutical company said that data from a mid-stage study showed that its oral small molecule GLP-1R agonist TTP273 was well-tolerated and statistically significantly reduced levels of HbA1c (glycated hemoglobin) in patients with type 2 diabetes.
VTVT stock closed at $4.96, down $0.13 (or -2.55%) and 24,393 of its shares changed hands during the day.
vTv Therapeutics, which discovers, develops, and sells orally administered small molecule drug candidates worldwide, has 32.81M shares outstanding, market capitalization (intraday) of $162.75M and VTVT stock 52-week range is from $4.69 to $7.70 per share.
*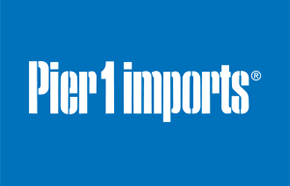 Shares of Pier 1 Imports Inc. (NYSE:PIR) soared over 18% to reach nearly one-year high levels in after-hours trading Wednesday as the company delivered in its financial results quarterly profit and revenue numbers above Wall Street analysts' expectations.
For its third quarter fiscal 2017, the importer of home décor and furniture posted net sales of $475.9 million and adjusted net income of $17.6 million or $0.22 per share, topping the Capital IQ Consensus Estimate of $0.13 earnings per share on revenue of $466.82 million fro the period.
Pier 1 Imports has raised its fourth quarter fiscal 2017 adjusted earnings per share guidance to the range of $0.28 to $0.32 from the prior guidance of $0.24 to $0.32, exceeding the Capital IQ Consensus Estimate of $0.27 earnings per share for the next quarter.
PIR stock finished the regular session at $6.48, down $0.03 (or -0.46%) with a total volume of 4,052,584 shares traded, representing a large increase in activity versus its average volume (3m) of 2.41M shares.
Pier 1 Imports, which engages in the retail sale of decorative accessories, furniture, candles, housewares, gifts and seasonal products, has 83.09M shares outstanding and PIR stock 52-week range is between $3.73 and $7.70 per share. At close on Wednesday, the company had a market capitalization of $538.40M
**
Disclaimer: The disclaimer is to be read and fully understood before using our site, or joining our email list. GalaxyStocks is not a registered investment adviser. This material is for informational purposes only and should not be construed as an offer or solicitation of an offer to buy or sell securities. Investors should always conduct their own due diligence with any potential investment, with independent research and other professional advice. Read full disclaimer at http://galaxystocks.com/disclaimer/