Evoke Pharma (EVOK) Gets Boost from FDA Meeting Outcome; GoldenTree Sees Potential In Eagle Bulk Shipping (EGLE)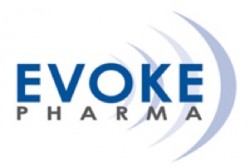 Evoke Pharma, Inc. (Nasdaq:EVOK) shares climbed over 40% in the extended session Thursday, following positive guidance from a second pre-New Drug Application (NDA) meeting with the U.S. Food and Drug Administration (FDA).
Coming out of this meeting with the government agency, the specialty pharmaceutical company believes that it is well-positioned to move forward to an NDA and potential approval for its nasal spray Gimoti, a novel formulation of metoclopramide for diabetic gastroparesis in adult women
EVOK stock closed at $1.44, down $0.01 (or -0.69%) and 834,460 of its shares changed hands during the day, representing a large increase in activity versus its average volume (3m) of 259,564 shares.
Evoke Pharma, which is is focused primarily on the development of drugs to treat gastrointestinal (GI) disorders and diseases, has 12.35M shares outstanding and EVOK stock 52-week range is between $1.35 and $11.11 per share. At close on Thursday, the company had a market capitalization of $17.19M.
*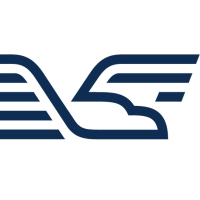 Shares of Eagle Bulk Shipping Inc. (Nasdaq:EGLE) surged more than 8% in after-hours trading Thursday as GoldenTree Asset Management LP disclosed in a regulatory filing ( SC 13D/A ) with the U.S. Securities and Exchange Commission (SEC) an 18.2% stake (8,759,621 shares) in the company. According to the SEC filing, GoldenTree also made a pact with Eagle Bulk to acquire 2,500,000 additional shares for $11,250,000.
Separately, Oaktree Capital Management LP reported to the SEC ( SC 13D/A ) a 32.05% stake (15,418,292 shares) in the company.
EGLE stock finished the regular session in positive territory by 16.83% (or +$0.85) at $5.90 with a total volume of 543,499 shares traded.
Eagle Bulk Shipping, which owns one of the largest fleets of Supramax dry bulk vessels in the world, has 48.11M shares outstanding, market capitalization (intraday) of $242.94M and EGLE stock one-year range is from $4.06 to $74.72 per share.
**
Disclaimer: The disclaimer is to be read and fully understood before using our site, or joining our email list. GalaxyStocks is not a registered investment adviser. This material is for informational purposes only and should not be construed as an offer or solicitation of an offer to buy or sell securities. Investors should always conduct their own due diligence with any potential investment, with independent research and other professional advice. Read full disclaimer at http://galaxystocks.com/disclaimer/