Intrigue Grows Around Vericel's (VCEL) MACI Implant; Nordson (NDSN) Delivers Strong Growth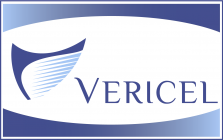 Shares of Vericel Corp. (Nasdaq:VCEL) soared more than 40% in after-hours trading Tuesday as the U.S. Food and Drug Administration (FDA) gave the green light to the company's MACI implant – which utilizes autologous chondrocytes that are expanded and seeded onto a bio-resorbable porcine-derived collagen membrane – for the repair of cartilage defects of the knee in adult patients.
VCEL stock finished the regular session in negative territory by 1.89% (or -$0.05) at $2.60 with a total volume of 2.01M shares traded, representing a large increase in activity versus its average volume (3m) 400,430 shares.
Vericel, a developer of autologous expanded cellular therapies for the treatment of severe diseases and conditions, has 24.11M shares outstanding and VCEL stock 52-week range is from $1.76 to $6.69 per share. At close on Tuesday, the commercial-stage biopharmaceutical company had a market capitalization of $62.02M.
*

Nordson Corp. (Nasdaq:NDSN) shares climbed more than 8% to touch a new 52-week high in the extended session Tuesday after the company delivered strong growth in its quarterly financial results with profit and sales numbers well-above Wall Street analysts' expectations.
For its fourth quarter fiscal 2016, Nordson posted sales of $509 million, a 14% increase year over year, and non-GAAP net income of $75.87 million, or $1.39 per diluted share, versus non-GAAP net income of $49.62 million, or $0.95 per diluted share in the same quarter the prior year, easily surpassing the Capital IQ Consensus Estimate of $1.24 earnings per share on revenues of $481.05 million for the period.
NDSN stock closed at $104.54, down $0.40 (or -0.38%), and 638,238 of its shares changed hands during the day.
Nordson, which engineers, manufactures, and markets products and systems to dispense, apply, and control adhesives, coatings, polymers, sealants, biomaterials, and other fluids, has 57.19M shares outstanding, market capitalization (intraday) of $5.98B and NDSN stock one-year range is between $51.89 and $110.65 per share
**
Disclaimer: The disclaimer is to be read and fully understood before using our site, or joining our email list. GalaxyStocks is not a registered investment adviser. This material is for informational purposes only and should not be construed as an offer or solicitation of an offer to buy or sell securities. Investors should always conduct their own due diligence with any potential investment, with independent research and other professional advice. Read full disclaimer at http://galaxystocks.com/disclaimer/