President-elect Donald Trump Eyeing Rexnord's (RXN) Relocation Plans; Intrigue Over GW Pharmaceuticals' (GWPH) Numbers

After the closing bell Friday, President-elect Donald Trump said on his Twitter account that bearings maker Rexnord Corp. (NYSE:RXN) is moving work from a plant in Indiana to Mexico – which the company confirmed a couple weeks ago – and "viciously firing all of its 300 workers", adding "This is happening all over our country. No more!".
RXN stock closed in negative territory by 3.43% (or -$0.72) at $20.27, with a total volume of 4.15M shares traded on Friday, representing a large increase in activity versus its average volume (3M) of 626,950 shares.
Rexnord, which designs, manufactures, and markets process and motion control, and water management products worldwide, has 102.76M shares outstanding, market capitalization (intraday) of $2.08B and RXN stock 52-week range is from $14.04 to $22.97 per share.
*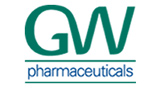 Shares of GW Pharmaceuticals plc (Nasdaq:GWPH) surged 2.78% (or +$3.04) to $112.32 on Friday's trading session, ahead of the release of the company's quarterly earnings statement.
The biopharmaceutical company expects to report its fourth-quarter and full-year fiscal 2016 financial results on Monday, December 05 before the market open.
GW Pharmaceuticals, which engages in discovering, developing, and commercializing cannabinoid prescription medicines, has 21.77M Shares Outstanding, Market Capitalization (intraday) of $2.44B and GWPH stock one-year range is between $35.83 and $137.88 per share
**
Disclaimer: The disclaimer is to be read and fully understood before using our site, or joining our email list. GalaxyStocks is not a registered investment adviser. This material is for informational purposes only and should not be construed as an offer or solicitation of an offer to buy or sell securities. Investors should always conduct their own due diligence with any potential investment, with independent research and other professional advice. Read full disclaimer at http://galaxystocks.com/disclaimer/