Barry Honig Visualizes Opportunity in Venaxis (APPY); Five Below (FIVE) Delivers Above-Consensus Profit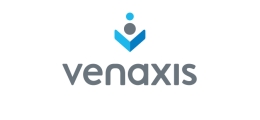 Venaxis Inc. (Nasdaq:APPY) stock soared to touch the $5.92 mark in intraday trading Thursday, finally closing at $4.40, up $1.35 (or +44.26%) with a total volume of 2.87M shares traded, representing a huge increase in activity versus its average volume (3m) 37,480 shares.
Barry Honig disclosed in a regulatory filing ( SC 13D/A ) with the U.S. Securities and Exchange Commission (SEC) that he purchased 29,815 shares of Venaxis on Thursday (December 1, 2016) and now owns 11.10% or 500,000 shares of the company.
Venaxis, which has developed – through its operating subsidiary BiOptix Diagnostics, Inc. – a proprietary Enhanced Surface Plasmon Resonance technology platform for the detection of molecular interactions, has 4.50M shares outstanding, market capitalization (intraday) of $19.82M and APPY stock 52-week range is from $1.60 to $6.65 per share.
*

Shares of Five Below, Inc. (Nasdaq:FIVE) climbed more than 9% in the extended session Thursday as the company delivered in its quarterly financial results earnings numbers that surpassed analysts' expectations.
For the third quarter fiscal 2016, Five Below posted net sales of $199.5 million, a 17.6% increase year over year, and net income of $5.4 million, or $0.10 per diluted share, compared to net income of $4.3 million, or $0.08 per diluted share in the same quarter the prior year, topping the Capital IQ Consensus Estimate of $0.09 earnings per share on revenues of $200.7 million for the period
Five Below, which operates as a specialty value retailer in the United States, has 54.87M shares outstanding and FIVE stock one-year range is between $26.97 and $52.70 per share. At close on Thursday, the company had a market capitalization of $2.16B
**
Disclaimer: The disclaimer is to be read and fully understood before using our site, or joining our email list. GalaxyStocks is not a registered investment adviser. This material is for informational purposes only and should not be construed as an offer or solicitation of an offer to buy or sell securities. Investors should always conduct their own due diligence with any potential investment, with independent research and other professional advice. Read full disclaimer at http://galaxystocks.com/disclaimer/