Navidea Biopharma (NAVB) Inks Mega-Deal with Cardinal Health (CAH); Drastic Crash on Juno Therapeutics (JUNO)

Navidea Biopharmaceuticals, Inc. (NYSEMKT:NAVB) shares soared over 20% in after-hours trading Wednesday as the company said that it has reached an asset purchase transaction for its Lymphoseek product with Cardinal Health, Inc. (NYSE:CAH) – expected to close in the first quarter 2017.
As part of the deal, Navidea expects to receive $80 million at closing and up to $230 million in milestones through 2026 (with $20.1 million of that amount guaranteed over the next three years) from the healthcare services provider.
NAVB stock finished the regular session in positive territory by 4.67% (or +$0.036) at $0.804 and 3.64M of its shares changed hands during the day
Navidea Biopharmaceuticals, which focuses on the development and commercialization of precision immunodiagnostic agents and immunotherapeutics, has 155.76M Shares Outstanding and NAVB stock 52-week range is from $0.26 to $1.53 per share. At close on Wednesday, the biopharmaceutical company had a Market Capitalization of $125.07M.
*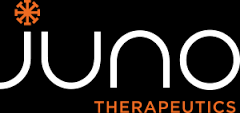 Shares of Juno Therapeutics Inc. (Nasdaq:JUNO) slumped more than 34% to touch a new 52-week low in early trade Wednesday as the company said that it has voluntarily placed on hold the Phase II clinical trial of its investigational CAR T-cell therapy JCAR015 after two patients suffered cerebral edema and passed away this week.
JUNO stock finally closed at $22.56, down $7.32 (or -24.50%) with a total volume of 17.58M shares traded, representing a large increase in activity versus its average volume (3m) of 1.45M.
Juno Therapeutics, which engages in developing cell-based cancer immunotherapies, has 105.87M Shares Outstanding, Market Capitalization (intraday) of $2.39B and JUNO stock one-year range is now between $19.41 and $57.82 per share
**
Disclaimer: The disclaimer is to be read and fully understood before using our site, or joining our email list. GalaxyStocks is not a registered investment adviser. This material is for informational purposes only and should not be construed as an offer or solicitation of an offer to buy or sell securities. Investors should always conduct their own due diligence with any potential investment, with independent research and other professional advice. Read full disclaimer at http://galaxystocks.com/disclaimer/