Finisar (FNSR) is Bullish on Profitability; Takeover Rumors Boost GW Pharma (GWPH)

Finisar Corp. (Nasdaq:FNSR) shares climbed over 10% to reach a new 52-week high in the extended session Thursday after the company delivered in its financial results quarterly profit and revenue numbers above Wall Street analysts' expectations.
For its first quarter fiscal 2017, Finisar posted record revenues of $341.3 million, a 7.1% increase sequentially, and non-GAAP net income of $41.83 million, or $0.38 per diluted share, compared to non-GAAP net income of $31.82 million, or $0.29 per diluted share in the previous quarter, easiliy surpassing the Capital IQ Consensus Estimate of $0.30 earnings per share on revenues of $333.66 million for the period
According to its business outlook, the company expects second quarter fiscal 2017 non-GAAP net income to be in a range of about $0.44 to $0.50 per diluted share, also exceeding the Capital IQ Consensus Estimate of $0.32 earnings per share for the next reporting period
FNSR stock finished the regular session in negative territory by 1.78% ( or -$0.42) at $23.23, with a total volume of 4.93M shares traded
Finisar, which provides optical subsystems and components for data communication and telecommunication applications, has 110.15M Shares Outstanding. At close on Thursday, the company had a Market Capitalization of $2.50B and FNSR stock one-year range was between $10.66 and $23.65 per share
*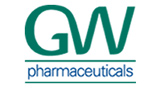 Shares of GW Pharmaceuticals Plc (Nasdaq:GWPH) soared to touch the $110.21 mark in intraday trading Thursday, following the positive momentum generated the previous day when Reuters indicated that the British company has hired investment bank Morgan Stanley (NYSE:MS) to field takeover interest after receiving approaches from other drugmakers
GW Pharma will present at the Morgan Stanley Global Healthcare Conference on September 14, 2016.
GWPH stock closed at $104.78, up $0.75 (or +0.72%) and 3.94M of its shares changed hands during the day, representing a large increase in activity versus its average volume (3m) of 446,438
GW Pharmaceuticals, which engages in discovering, developing, and commercializing cannabinoid prescription medicines, has 21.77M Shares Outstanding, Market Capitalization (intraday) of $2.28B and GWPH stock 52-week range is from $35.83 to $120.94 per share
**
Disclaimer: The disclaimer is to be read and fully understood before using our site, or joining our email list. GalaxyStocks is not a registered investment adviser. This material is for informational purposes only and should not be construed as an offer or solicitation of an offer to buy or sell securities. Investors should always conduct their own due diligence with any potential investment, with independent research and other professional advice. Read full disclaimer at http://galaxystocks.com/disclaimer/