Nevro (NVRO) Revenue Surprises Wall Street; Health Insurance Innovations (HIIQ) Delivers Strong Profits Growth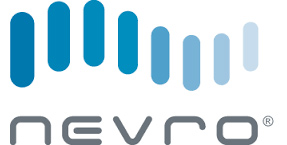 Shares of Nevro Corp. (NYSE:NVRO) climbed over 9% to touch a new 52-week high in the extended session Monday after the company delivered better-than-expected quarterly financial results, highlighted by strong revenue growth and a significantly narrowed loss.
For the second quarter 2016, the medical device company posted – unaudited – revenue of $55.4 million, a 385.5% increase year over year, and net loss of ($8.78) million, or ($0.31) per diluted share, compared to net loss of ($19.73) million, or ($0.77) per diluted share in the same quarter the prior year, a lot better than the Capital IQ Consensus Estimate of ($0.47) loss per share on revenues of $44.98 million for the period
Nevro has boosted its 2016 revenue outlook to a range of $210 million to $220 million from its previously reported revenue guidance range of between $175 million and $185 million, also exceeding the Capital IQ Consensus Estimate of $188.70 million in revenues for the period
NVRO stock finished the regular session at $80.94, up $0.41 (or +0.51%), with a total volume of 865,566 shares traded during the day
Nevro, which develops and commercializes a neuromodulation platform for the treatment of chronic pain, has 28.32M Shares Outstanding. At close on Monday, the company had a Market Capitalization of $2.29B and NVRO stock one-year range was between $36.51 and $86.29 per share
*

Health Insurance Innovations, Inc. (Nasdaq:HIIQ) shares soared more than 25% in after-hours trading Monday as the company posted in its quarterly financial results strong perfomance in sales and profit.
The health insurance company said that second quarter 2016 revenue jumped a healthy 95.6% year over year to $44.5 million, while its adjusted net income for the period surged to $0.27 per share from $0.08 in the second quarter 2015
Health Insurance Innovations increased its full year 2016 revenue guidance to a range of between $155 million and $165 million from the previously reported revenue guidance range of $138 million to $144 million.
HIIQ stock closed at $4.02, up $0.04 (+1.01%) and 46,101 of its shares changed hands on Monday's trading session
Health Insurance Innovations, a developer, distributor and virtual administrator of individual and family health insurance plans and supplemental products, has 7.77M Shares Outstanding, Market Capitalization (intraday) of $31.8M and HIIQ stock 52-week range is from $3.72 to $8.54 per share.
**
Disclaimer: The disclaimer is to be read and fully understood before using our site, or joining our email list. GalaxyStocks is not a registered investment adviser. This material is for informational purposes only and should not be construed as an offer or solicitation of an offer to buy or sell securities. Investors should always conduct their own due diligence with any potential investment, with independent research and other professional advice. Read full disclaimer at http://galaxystocks.com/disclaimer/