QKL Stores (QKLS) Captures Upward Bounce; Sturm Ruger (RGR) Pulls the Profits-Trigger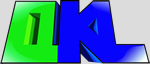 QKL Stores Inc. (Nasdaq:QKLS) stock soared to reach the $0.81 mark in intraday trading Monday, finally closing at $0.71, up $0.25 (or +54.35%), and 194,489 of its shares exchanged hands during the day, a large increase in activity versus its average volume (3m) of 10,094. There appears to be no relevant recent information from the Chinese based supermarket chain company that may explain this movement in the stock.
QKL Stores said a couple of weeks ago that its fourth quarter 2015 revenue decreased by 17.7% year-over-year to $62.4 million, while its net loss for the period jumped to ($18.3) million from a net loss of ($14.7) million in the fourth quarter 2014
QKL Stores, which operates in Northeastern China and Inner Mongolia and sells a broad selection of merchandise, including groceries, fresh food, and non-food items, has 1.52M Shares Outstanding, Market Capitalization (intraday) of $1.08M and QKLS stock 52-week range is from $0.44 to $3.94 per share.
*

Shares of Sturm, Ruger & Co. Inc. (NYSE:RGR) climbed more than 4% in the extended session Monday after the company delivered a robust growth in profit and revenue in its quarterly financial results
For the first quarter 2016, Sturm, Ruger & Co. posted net sales of $173.1 million, a 26.35% increase year over year, and net income of $23.28 million, or $1.21 per diluted share, compared to net income of $15.5 million, or $0.81 per diluted share in the same quarter the prior year.
RGR closed at $67.54, up $3.51 (or +5.48%), with a total volume of 600,425 shares traded
Sturm, Ruger & Co., which designs, manufactures, and sells firearms under the Ruger trademark in the United States, has 18.96M Shares Outstanding, Market Capitalization (intraday) of $1.28B and RGR stock one-year range is between $48.10 and $78.09 per share
*
Disclaimer: The disclaimer is to be read and fully understood before using our site, or joining our email list. GalaxyStocks is not a registered investment adviser. This material is for informational purposes only and should not be construed as an offer or solicitation of an offer to buy or sell securities. Investors should always conduct their own due diligence with any potential investment, with independent research and other professional advice. Read full disclaimer at http://galaxystocks.com/disclaimer/