BlackBerry (BBRY) Downward Reaction; Bombardier (BDRBF) Climbs on Business Jets Order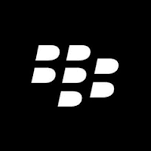 Shares of BlackBerry Limited (Nasdaq:BBRY) plunged Friday as the company delivered weaker-than-expected quarterly revenue numbers in its financial results
For its fourth quarter fiscal 2016, BlackBerry posted GAAP revenue of $464 million, a 29.7% decrease year over year (well below the Capital IQ Consensus Estimate of $564.86 million in revenue) and non-GAAP net loss of $(18) million, or $(0.03) per share (narrower than the Capital IQ Consensus Estimate of ($0.10) loss per share for the period).
BBRY stock closed at $7.48, down $0.61 (or -7.54%), and 24,356,555 of its shares were traded during the day, a large increase in activity versus its average volume (3m) of 6,500,690
BlackBerry, which provides wireless communications solutions worldwide, has 526.00M Shares Outstanding, Market Capitalization (intraday) of $3.93B and BBRY stock 52-week range is from $5.96 to $11.09 per share
*

The price of Bombardier Inc. (OTCMKTS:BDRBF) stock surged $0.07 (or +7.00%) to $1.07 on Friday after the company said that it has received a firm order for 20 Challenger 350 aircraft. According to Bombardier, the deal is valued at more than half a billion dollars.
139,575 shares of the company exchanged hands during the trading session
Bombardier, which manufactures and sells transportation equipment worldwide, has 2.22B Shares Outstanding, Market Capitalization (intraday) of $2.38B and BDRBF stock one-year range is between $0.51 and $2.29 per share
**
Disclaimer: The disclaimer is to be read and fully understood before using our site, or joining our email list. GalaxyStocks is not a registered investment adviser. This material is for informational purposes only and should not be construed as an offer or solicitation of an offer to buy or sell securities. Investors should always conduct their own due diligence with any potential investment, with independent research and other professional advice. Read full disclaimer at http://galaxystocks.com/disclaimer/