Eleven Bio (EBIO) Drug Trial Disappoints; Morgan Stanley Bets On Outerwall (OUTR)

Shares of Eleven Biotherapeutics, Inc. (Nasdaq:EBIO) plunged more than 40% to touch a new 52-week low in after-hours trading Friday as the company said that its eye-drop drug candidate for allergic conjunctivitis – isunakinra – has failed to meet the primary endpoint in a late-stage study.
EBIO stock finished the regular session at $2.34 and 182,422 of its shares exchanged hands during the day
Eleven Biotherapeutics, which engages in the discovery and development of protein therapeutics to treat eye diseases, has 19.59M Shares Outstanding. At close on Friday, the company had a Market Capitalization of $45.83M and EBIO stock one-year range was between $2.05 and $13.78 per share.
*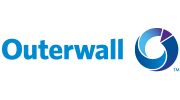 Outerwall Inc. (Nasdaq:OUTR) stock closed at $30.21, down $1.24 (or -3.94%) with a total volume of 652,176 shares traded on Friday
After the closing bell, Morgan Stanley disclosed in a SEC filing ( SC 13G ) a 5.1% stake (887,031 shares) in the company
The automated retail solutions provider expects to announce its fourth quarter and year-end 2015 financial results on Thursday, February 4, 2016
Outerwall has 17.27M Shares Outstanding, Market Capitalization (intraday) of $521.86M and OUTR stock 52-week range is from $29.29 to $85.26 per share
**
Disclaimer: The disclaimer is to be read and fully understood before using our site, or joining our email list. GalaxyStocks is not a registered investment adviser. This material is for informational purposes only and should not be construed as an offer or solicitation of an offer to buy or sell securities. Investors should always conduct their own due diligence with any potential investment, with independent research and other professional advice. Read full disclaimer at http://galaxystocks.com/disclaimer/