FXCM Inc (FXCM) What Management Knows; Takeover Battle for Atmel (ATML)

FXCM Inc. (NYSE:FXCM) stock dropped $0.50 (or -8.62%) to close at $5.30 on Friday, and 124,111 of its shares exchanged hands during the day.
The company said after the closing bell that its board has authorized a $130 million stock buyback program. FXCM also stated that members of its senior management team expressed their intention to buy shares of the company in open market or privately negotiated transactions.
FXCM, a leading online provider of foreign exchange, has 5.37M Shares Outstanding and Market Capitalization (intraday) of $28.48M. In intraday trading, FXCM stock touched a new 52-week low and now its one-year range is from $5.26 to $172.50 per share
*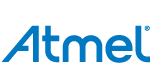 Atmel Corp. (Nasdaq:ATML) surged over 5% in after-hours trading Friday as the company said that it has received an unsolicited bid offer of $9.00 per share in cash or up to $1.0 billion in shares of the suitor – aggregate value -, in exchange for all of ATML stock, which finished the regular session at $8.46, down $0.24 (or -2.76%)
According to Atmel, the company will engage in discussions with the potential acquiror to determine if represents a "Superior Proposal" than the previously made by UK-based chipmaker Dialog Semiconductor plc.
4,376,540 shares of the company were traded during the day, a decrease in activity versus its average volume (3m) of 10,030,300
Atmel, a leader in microcontroller and touch solutions, has 420.30M Shares Outstanding, Market Capitalization (intraday) of $3.56B and ATML stock 52-week range is between 45.84 and $10.50 per share
**
Disclaimer: The disclaimer is to be read and fully understood before using our site, or joining our email list. GalaxyStocks is not a registered investment adviser. This material is for informational purposes only and should not be construed as an offer or solicitation of an offer to buy or sell securities. Investors should always conduct their own due diligence with any potential investment, with independent research and other professional advice. Read full disclaimer at http://galaxystocks.com/disclaimer/