Seritage (SRG) Under Buffett's Umbrella; LoJack (LOJN) Takeover Target by CalAmp (CAMP)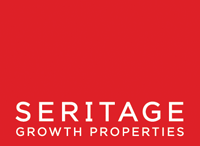 Seritage Growth Properties (NYSE:SRG) stock climbed $5.86 (or +16.63%) to $41.09 on Thursday after billionaire Warren Buffett disclosed in a regulatory filing ( SC 13G ) with the SEC an 8.02% stake (2,000,000 shares) in the company.
1,443,437 shares of the company were traded during the day, representing a large increase in activity versus its average volume (3m) of 285,131
Seritage Growth Properties, a self-administered and self-managed retail REIT, has 24.93M Shares Outstanding, Market Capitalization (intraday) of $1.02B and SRG stock 52-week range is between $33.34 to $44.31 per share   
*

Shares of LoJack Corporation (Nasdaq:LOJN) soared to touch a new 52-week high of $5.27 in intraday trading Thursday as the company said that it has received an unsolicited bid offer for $5.50 per share in cash from wireless software company CalAmp Corp. (Nasdaq:CAMP).
LOJN stock closed the regular session at $5.20, up $1.72 (or +49.64%) and 737,343 of its shares exchanged hands during the regular session, while CAMP shares jumped $2.03 (or +10.94%) to $20.59 on Thursday.
LoJack, a provider of vehicle theft recovery systems and advanced fleet management solutions, has 18.54M Shares Outstanding, Market Capitalization (intraday) of $96.42M and LOJN stock one-year range is from $2.03 to $5.27 per share
**
Disclaimer: The disclaimer is to be read and fully understood before using our site, or joining our email list. GalaxyStocks is not a registered investment adviser. This material is for informational purposes only and should not be construed as an offer or solicitation of an offer to buy or sell securities. Investors should always conduct their own due diligence with any potential investment, with independent research and other professional advice. Read full disclaimer at http://galaxystocks.com/disclaimer/