Icahn Sees Potential in Pep Boys (PBY); Live Ventures (LIVE) "Particularly Successful Quarter"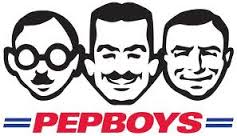 Shares of Pep Boys – Manny, Moe & Jack (NYSE:PBY) surged more than 8% to touch a new 52-week high in the extended session Friday after billionaire activist investor Carl Icahn disclosed in a regulatory filing ( SC 13D ) with the U.S. Securities and Exchange Commission (SEC) a 12.12% stake (6,558,083 shares) in the company
Pep Boys is estimated to report its third quarter 2015 financial results on December 14, 2015.
PBY stock closed at $15.70, up $0.50 (or +3.29%), and 1,931,897 of its shares were traded during the day
Pep Boys – Manny, Moe & Jack, the nation's leading automotive aftermarket chain, has 54.02M Shares Outstanding, Market Capitalization (intraday) of $847.63M and PBY stock 52-week range is from $8.00 to $15.74 per share
*

Live Ventures Inc. (Nasdaq:LIVE) stock soared $0.92 (or +64.79%) to $2.34 after the company said that it will release on December 10, 2015 highlights from its fourth quarter financial results – a "particularly successful quarter" according to Live Ventures' CEO Jon Isaac.
10,090,671 shares of the company exchanged hands on Friday's trading session, a huge increase in activity verus its average volume (3m) of 60,430.
Live Ventures, a diversified growth holding company, has 16.90M Shares Outstanding, Market Capitalization (intraday) of $39.55M and LIVE stock one-year range is between $0.75 and $4.29 per share
**
Disclaimer: The disclaimer is to be read and fully understood before using our site, or joining our email list. GalaxyStocks is not a registered investment adviser. This material is for informational purposes only and should not be construed as an offer or solicitation of an offer to buy or sell securities. Investors should always conduct their own due diligence with any potential investment, with independent research and other professional advice. Read full disclaimer at http://galaxystocks.com/disclaimer/