Infoblox (BLOX) Above-Consensus Profit; GW Pharmaceuticals (GWPH) Upside Visualized

Shares of Infoblox Inc. (NYSE:BLOX) soared more than 17% in the extended session Monday after the company delivered stronger-than-expected quarterly profit and revenue in its financial results
For its first quarter fiscal 2016, Infoblox posted record net revenue of $94.0 million, a 40.9% increase year over year, and non-GAAP net income of $7.8 million, or $0.13 per diluted share, compared to non-GAAP net income of $3.0 million, or $0.05 per diluted share in the same quarter the prior year, surpassing the Capital IQ Consensus Estimate of $0.06 earnings per share on revenues of $87.62 million for the period.
BLOX stock surged slightly $0.06 (or +0.40%) to $15.04 on Monday, and 1,705,107 of its shares exchanged hands during the day
Infoblox, which delivers critical network services, has 59.76M Shares Outstanding, Market Capitalization (intraday) of $898.82M and BLOX stock 52-week range is from $13.22 to $28.03 per share
*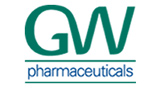 Investment analysts at ROTH Capital initiated coverage on GW Pharmaceuticals plc (Nasdaq:GWPH) shares with a Buy rating and a price target of $130.00.
GW Pharmaceuticals has rescheduled the date to release its quarterly financial results to Monday, December 7th, 2015 after the U.S. markets close to facilitate inclusion of newly available Epidiolex data
GWPH stock closed at $86.69, up $1.79 (or +2.11%) with a total volume of 342,341 shares traded on Monday's market activity.
GW Pharmaceuticals, a biopharmaceutical company developing a portfolio of cannabinoid medicines, has 20.89M Shares Outstanding, Market Capitalization (intraday) of $1.81B and GWPH stock one-year range is between $65.28 and $133.98 per share
**
Disclaimer: The disclaimer is to be read and fully understood before using our site, or joining our email list. GalaxyStocks is not a registered investment adviser. This material is for informational purposes only and should not be construed as an offer or solicitation of an offer to buy or sell securities. Investors should always conduct their own due diligence with any potential investment, with independent research and other professional advice. Read full disclaimer at http://galaxystocks.com/disclaimer/